Murrtube's
Privacy Policy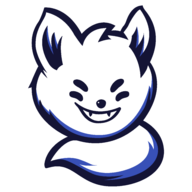 Effective date: 1 May, 2023
At Murrtube, we take your privacy seriously. This privacy policy outlines how Murrtube ("we" or "us") collect, use, and protect your personal information when you use our website. By using Murrtube, you agree to the terms of this privacy policy.
Information we collect
When you use Murrtube, we may collect the following personal information from you:
 - Username
 - Bio (optional)
 - Website (optional)
 - Avatar (optional)
 - Telegram ID
Additionally, we may collect information about your device, such as your IP address, browser type, and operating system.
How we use your information
We use your personal information for the following purposes:
 - To create and manage your account
 - To personalize your experience on the website
 - To communicate with you about our services and updates
 - To monitor and analyze website usage
 - To prevent fraud and abuse
How we protect your information
We take the security of your personal information seriously and have implemented appropriate technical and organizational measures to protect it. However, please note that no method of transmission over the internet or method of electronic storage is 100% secure.
Disclosure of your information
We may disclose your personal information to third parties in the following circumstances:
 - To comply with legal obligations or requests
 - To protect the rights or safety of Murrtube or others
We do not sell or rent your personal information to third parties for their marketing purposes.
Retention of your information
We will retain your personal information for as long as necessary to provide our services and to comply with legal obligations. However, please note that some of your information may persist in encrypted backups for up to 30 days after you delete it from the website.
Changes to this policy
We reserve the right to update or modify this privacy policy at any time. If we make any material changes, we will notify you by email or by posting a notice on the website.
Contact us
If you have any questions or concerns about this privacy policy, please contact us.
By using Murrtube, you acknowledge that you have read and understood this privacy policy and agree to our collection, use, and disclosure of your personal information as described herein.